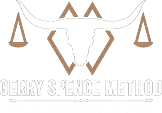 Experience the Gerry Spence Method Through Our Videos
Explore our extensive video library to gain insight into Gerry Spence, our college program, and the scenic Thunderhead Ranch. Witness the transformation and power of the Spence Method in action.
What is Thunderhead Ranch?
Gerry Spence Method Slideshow Students
Welcome to Thunderhead Ranch
Founded by Gerry Spence in 1994. Here we have a vision to help lawyers help people.
Fighting for the People | Gerry Spence | TED x JacksonHole
Renowned trial lawyer Gerry Spence reflects on justice in a powerful personal retrospective.
Win Your Case by Gerry Spence - Audiobook Excerpt
Listen to this audiobook excerpt and hear Gerry Spence read from his book Win Your Case: How to Present, Persuade, and Prevail - Every Place, Every Time.
Changing the Way Law is Practiced