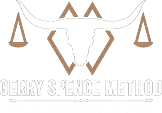 Stephen A. King
Trial lawyer who practices in the areas of civil rights, criminal law, and personal injury
"The Ranch gave me friendships and helped me find my true core."
Stephen A. King is a passionate, aggressive and well respected trial lawyer who practices in the areas of civil rights, criminal law, and personal injury. Stephen has tried over 100 jury trials to verdict with an unparalleled record of victories. He has acquitted numerous clients of very serious offenses including attempted murder, homicide and felony assault on a peace officer. Stephen has also obtained substantial money judgments and settlements in personal injury claims for injured clients. In 2015, Stephen served as a lead trial lawyer on a team of lawyers that obtained a record-setting $40 million non-economic wrongful death verdict in Riverside County.
Stephen has also been successful in actions against governmental entities such as the Los Angeles County Sheriff's Department and the Los Angeles County Department of Children and Family Services. In 2015, Stephen along with co-counsel obtained a $1.1 million verdict against the Los Angeles Sheriff's Department for First Amendment violations; and yet another record-setting $3.1 million verdict against the Los Angeles County Department of Children and Family Services in 2016 for Fourteenth Amendment violations.
Stephen graduated from the trial program held at the Ranch. He has served as an instructor for both the Trojan Horse Method and the Trial by Human trial programs. In 2019 Stephen was recognized as a Most Influential Minority Attorney by the Los Angeles Business Journal and was honored to be selected as The National Black Top 100 Lawyers, The National Trial Top 100 Lawyers and The National Top 10 Civil Rights Lawyers. Stephen was a partner at the law firm of Carpenter, Zuckerman & Rowley, one of the top trial law firms in California, until leaving in 2020 to start his own law firm.
Stephen currently serves on the executive board of the John M. Langston Bar Association, the Brain Injury Association of California, the California Association of Black Lawyers and the Justice X, Protestors Defense Alliance civil rights law group where he serves as the President.