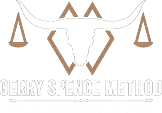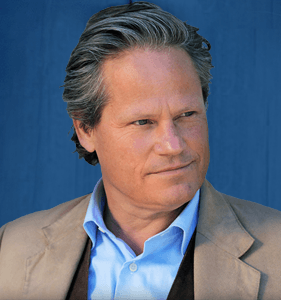 Joseph H. Low IV
Vice President, Director of Staff and Curriculum & Chief Instructor
"Gerry Spence invited me to his college in 1998 despite the fact that I was a first year lawyer. He has been my mentor throughout my entire legal career and I owe all of my success to his incredible philosophy, teachings and commitment to teaching me and other hungry lawyers on the art and science of trial."
I have taught attorneys for 20 years. I owe it all to Mr. Spence, who not only took me under his wing but also entrusted me with his techniques, ideas and methods. I promised Mr. Spence I would pass along his ideals and teachings and always train lawyers to accept the challenge of fighting for the rights of ordinary people, the concept that informs everything Mr. Spence worked so hard to create.
I went to Wyoming in 1998, graduated from the program teaching the Gerry Spence Method, and left determined that my professional life would embody the term "best lawyer" based on the application of Mr. Spence's doctrines. So far, that mindset and approach delivered successful results, transitioning first from military defense to the civil plaintiff representation I do now. That ideology and its application catapulted me into the company of the country's elite jury-selection lawyers and turned me into a passionate advocate for above-reproach ethical standards, particularly when publicity surrounding a case might conflict with lawyers' duties to their clients. I believe that character, unparalleled skill and a heart to seek justice for the powerless and to defend the rights of ordinary people is what our client's need.
I'll ensure Spence's philosophy continues: Tell the truth, the whole truth – even when it hurts, and endeavor to bring the truth into the courtroom. I'll also rely on lessons I learned in the U.S Marine Corps, mainly listening and understanding the people who rely on me — now my clients who trust me to tell their stories.
In my current professional role, I represent plaintiffs in high-profile, high-dollar personal injury litigation, particularly where the victim suffers severely disabling injuries, including TBI and PTSD. In 2020, three of my wins were included on California's 2019 Top 100 Verdicts list, including the record-setting $70.5 million Cuevas v. Rai, the highest personal injury verdict in Kern County history, the No. 1 California vehicle injury verdict in 2019, No. 5 verdict overall in the state, and No. 35 nationally. I was included on the Los Angeles Daily Journal's 2020 Top Plaintiff Lawyer list and was a finalist for the CAALA's 2020 Trial Lawyer of the Year. One of my proudest moments was winning a quintessential 6th Amendment U.S Supreme Court case U.S. v. Gonzalez-Lopez.
I have received several national awards for my excellence in the courtroom, including the American Board of Trial Attorneys and Order of the Barristers. In addition, I am a recipient of the Lewis F. Powell, Jr. Medallion for Excellence in Trial Advocacy from the American College of Trial Lawyers. I am a member of the prestigious Association of Trial Lawyers of America, American Civil Liberties Union, and the National Association of Criminal Defense Lawyers. I am often called upon to speak at law lectures around the country, and more recently, become a legal analyst and commentator on legal and national media outlets.