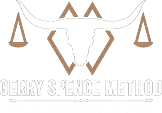 Hunter Hillin
Instructor
"The Spence Method has taught me how to truly communicate with juries. Embracing the truth is the key to the heart of your listener."
Hunter Hillin is a graduate of the Trial Lawyers College (2003) and the graduate psychodrama program (2005). He started his career in 1986 as a prosecutor in Dallas where he quickly amassed substantial trial experience. He continued his career as a plaintiff trial lawyer in Corpus Christi, Texas with Guy Allison taking on Toyota, Eli Lilly and other multi-national corporations on behalf of his clients. He returned to Dallas where he spent the next decade trying numerous cases to verdict as an associate, then partner in several large firms.
Twenty years ago, after his own child was injured due to medical and hospital malpractice, Hunter decided to dedicate himself exclusively to representing families after catastrophic birth and neonatal injuries to their children due to medical neglect. He has secured numerous multimillion dollar settlements and verdicts on his clients' behalf including record verdicts in several states across the country. Hunter's office is filled with pictures, sometimes graduation pictures, of the children who have been given their best chance to thrive due to resources he secured for their future.
Hunter was nominated to Super Lawyers in 2020. Hunter serves as chair and co-chair on two committees of the Birth Trauma Litigation Group, a section of the American Association for Justice (formerly ATLA). Hunter is an invited lecturer at various professional events and is a recurring lecturer for the pre-law/pre-med program at the University of Texas at Dallas and the forensics studies program at the University of Texas in Austin.
Hunter was born and raised in Dallas, Texas, but he has called various places home over the years and has an extensive network of friends and colleagues across the country. He lives with Amy, his wife of 25 years, in Austin, Texas and has four grown children, Jessica, Cody, Chris and Greyson.