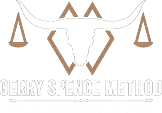 Jury Fully Acquits Client of All Felony Counts
A roommate quarrel led to Client being charged with Penal Code 243(d), Penal Code 245(a)(4), with GBI allegation and Penal Code section 487(a).
The incident began when Client's roommate, the alleged victim, came home to a house filled with smoke, burnt food on the stove, and client passed out in his room. Complaining witness barges into client's room after filming the smoke, so he can show his landlord, wakes client up and starts arguing with client about how he's had enough. CW tells client he is getting evicted for trying to burn the house down.
Client was in eviction process and had stopped paying rent. These verbal arguments lead outside, where the roommate, who is a good foot and a half taller than Client, says that Client swung at him, and in response he places Client in a chokehold. This fight ends with the roommate allegedly hitting the back of his head on the concrete and being diagnosed with a concussion.
The roommate didn't go to the hospital that day but did go two days later. After this incident, client moves out. Roommate, believing that client was going to steal his items from the garage, takes pictures of his belongings in the garage, and then reports the items missing the next day.
Witness Inconsistencies Revealed Under Cross Examination
During trial, the complaining witness exaggerated his injuries on the stand, saying it was the worst injury he has ever suffered, including during his military career, and when he was impeached with his statements to the cops on the day of the incident, he denied making those statements at all. A confrontational cross examination pointed out all the inconsistencies of his story, his motivation to do whatever he could to get Client evicted, and just how over the top he was making everything to be.
Jury deliberated for less than two hours. Jury found the alleged victim to be uncredible, despite being active Navy, and fully acquitted Client of all felony counts including the three LIOs.